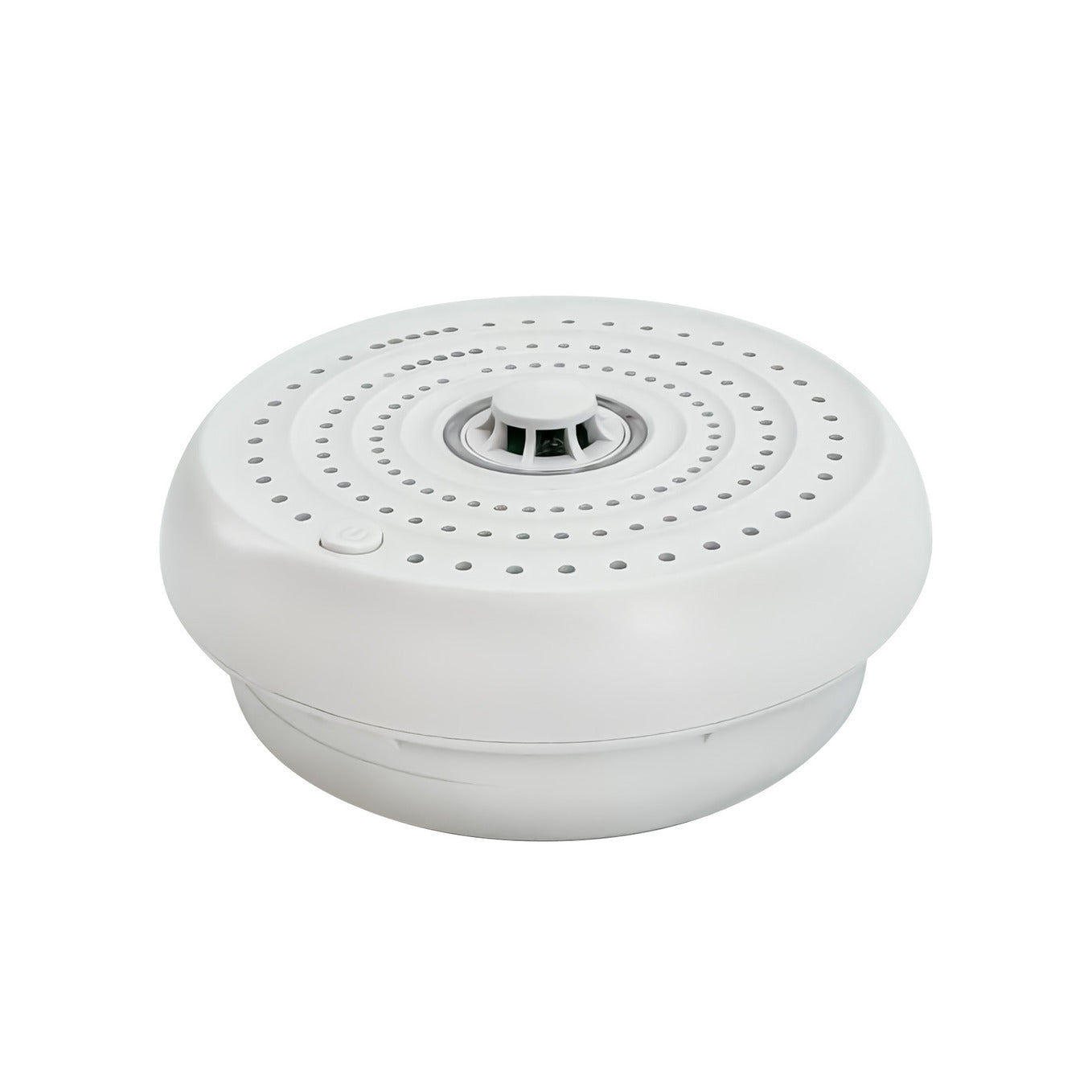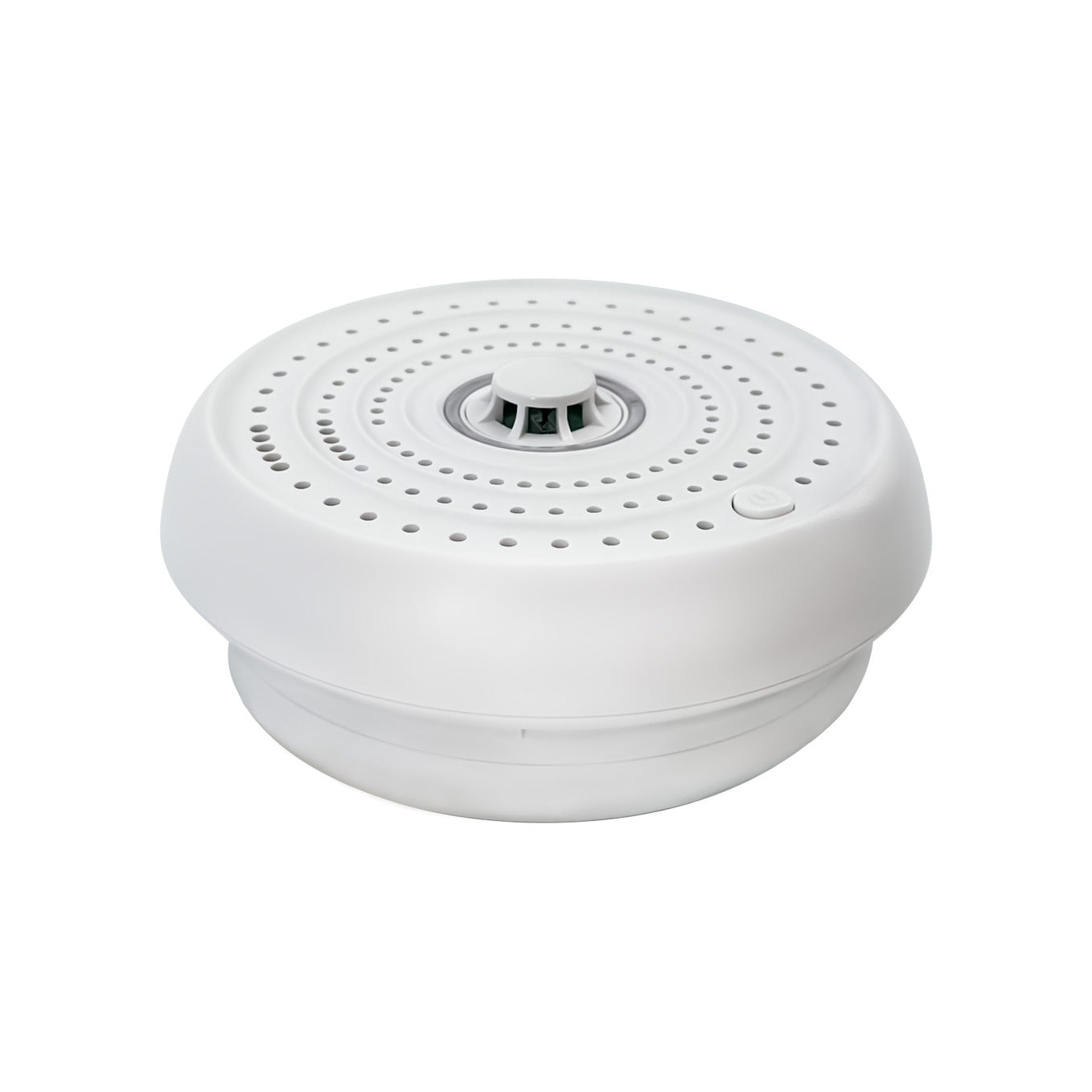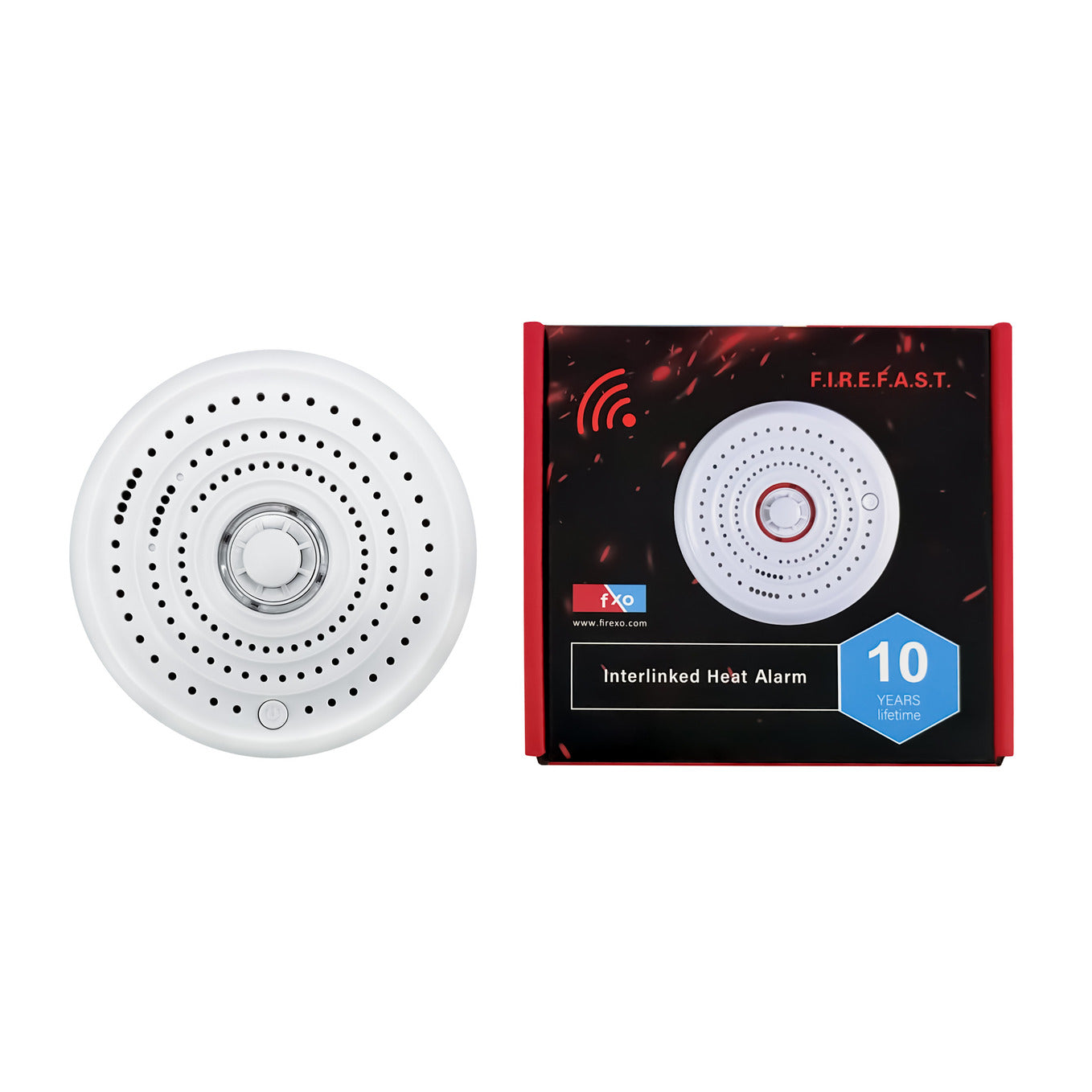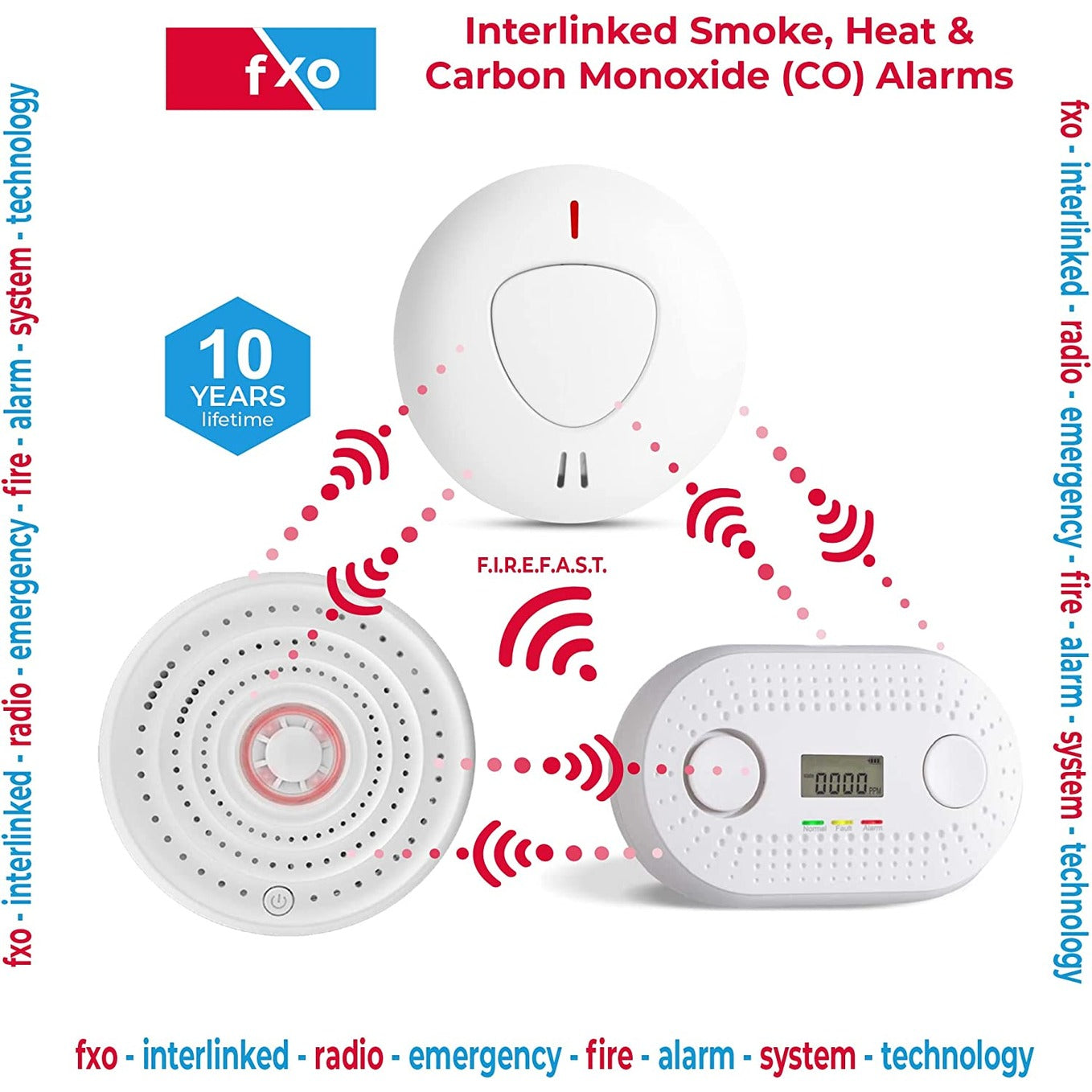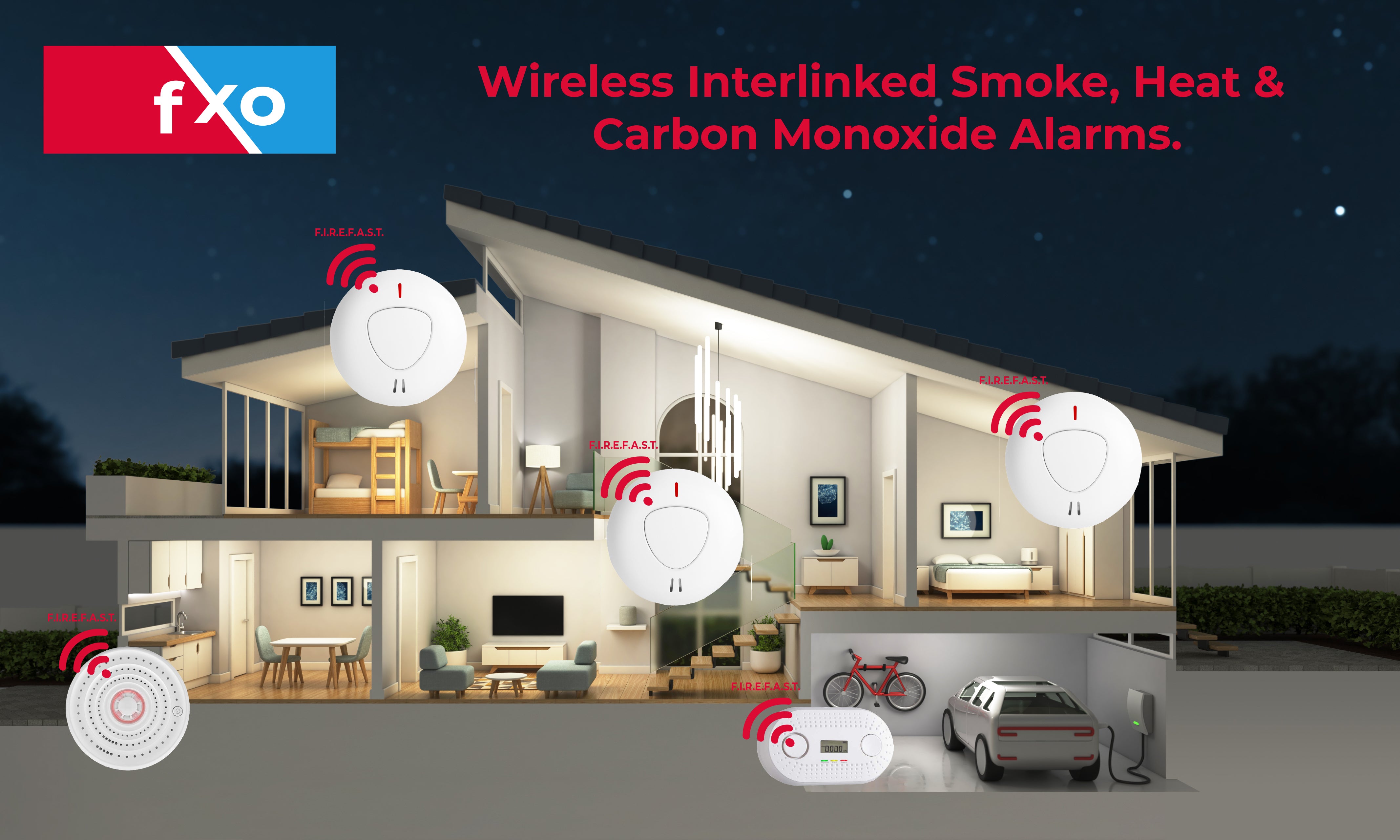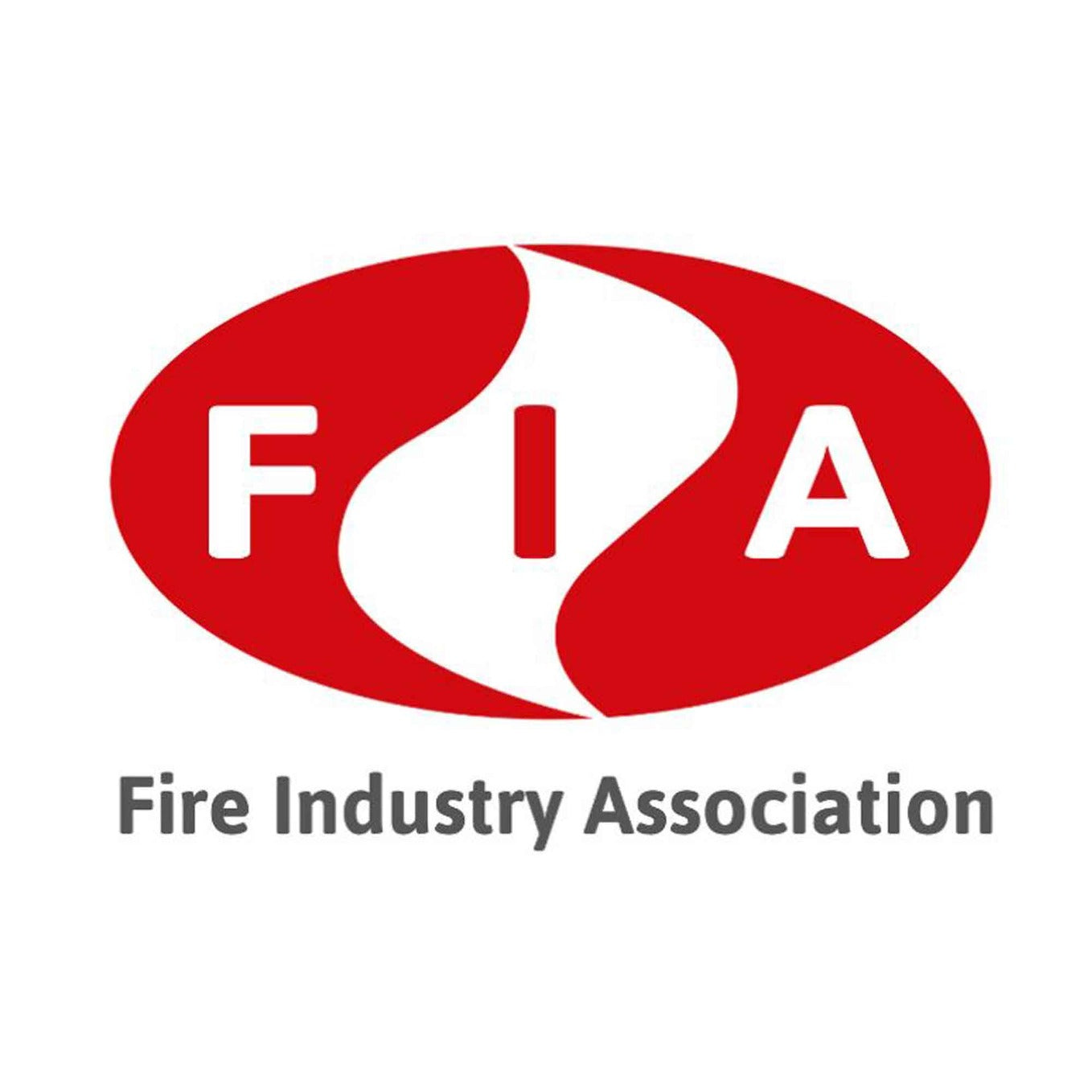 Firexo Interlinked Heat Alarm with 10 Year Tamper Proof Battery, can be interlinked with Firexo Carbon Monoxide Alarm and Firexo Smoke Alarm (sold separately), White
---
Introducing Firexo Interlinked Heat Alarm with 10 Year Tamper Proof Battery, can be interlinked with Firexo Carbon Monoxide Alarm and Firexo Smoke Alarm (sold separately), White
Fxo Interlinked Heat Alarm connects with other Interlinked alarm products made by fxo. Simply connect the devices together for complete protection, if the smoke, heat or carbon monoxide detector detect an issue then all products sound the alarm. Our Interlinked Heat Alarm uses a thermistor to give a quick alert when a rapid increase in temperature is detected whilst not reacting to cooking fumes or dust.

The fxo Interlinked Heat Alarm comes with a sealed, tamper proof battery that will last the recommended lifetime of the alarm of 10 years. Certified to BS 5446-2: 2003 Fire detection and fire alarm devices for dwellings.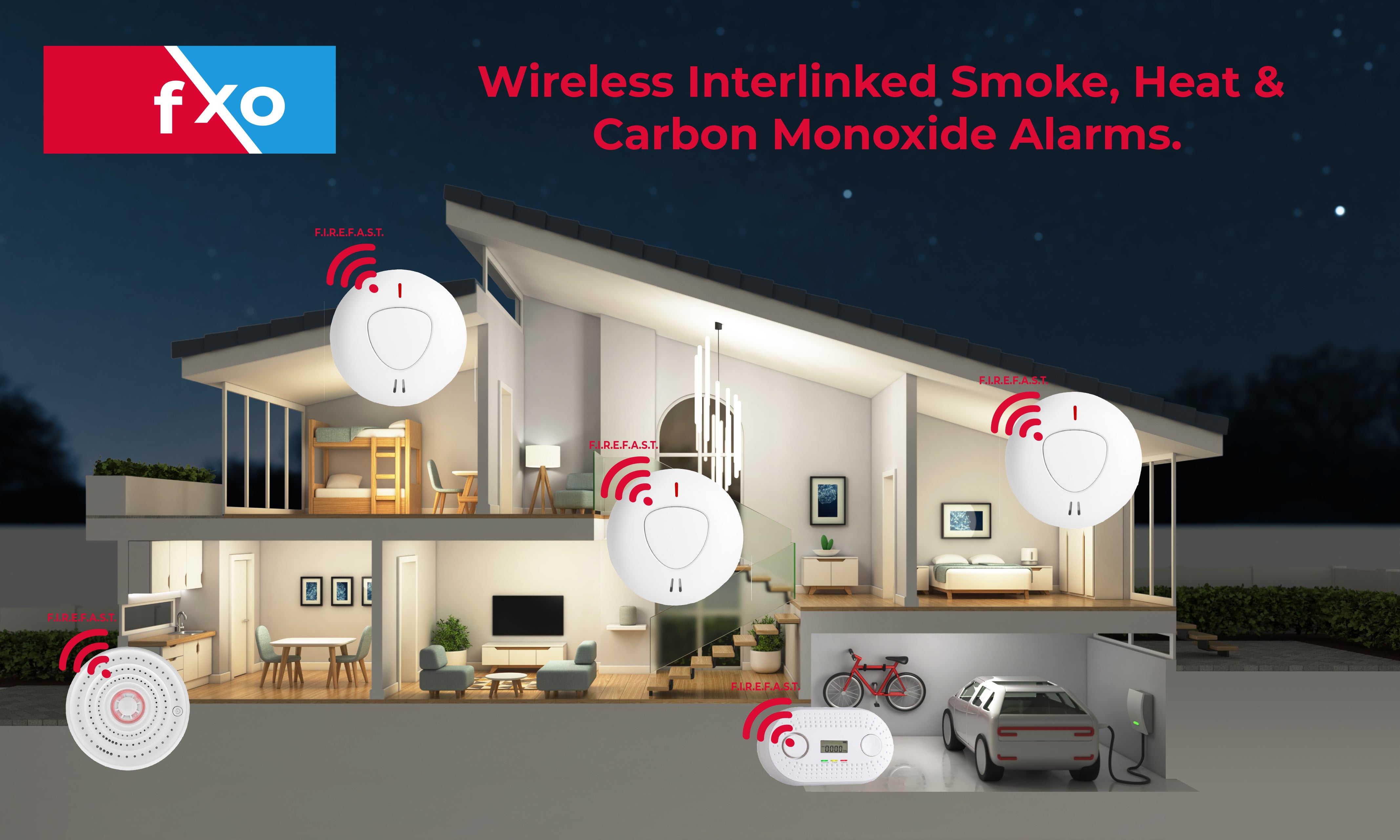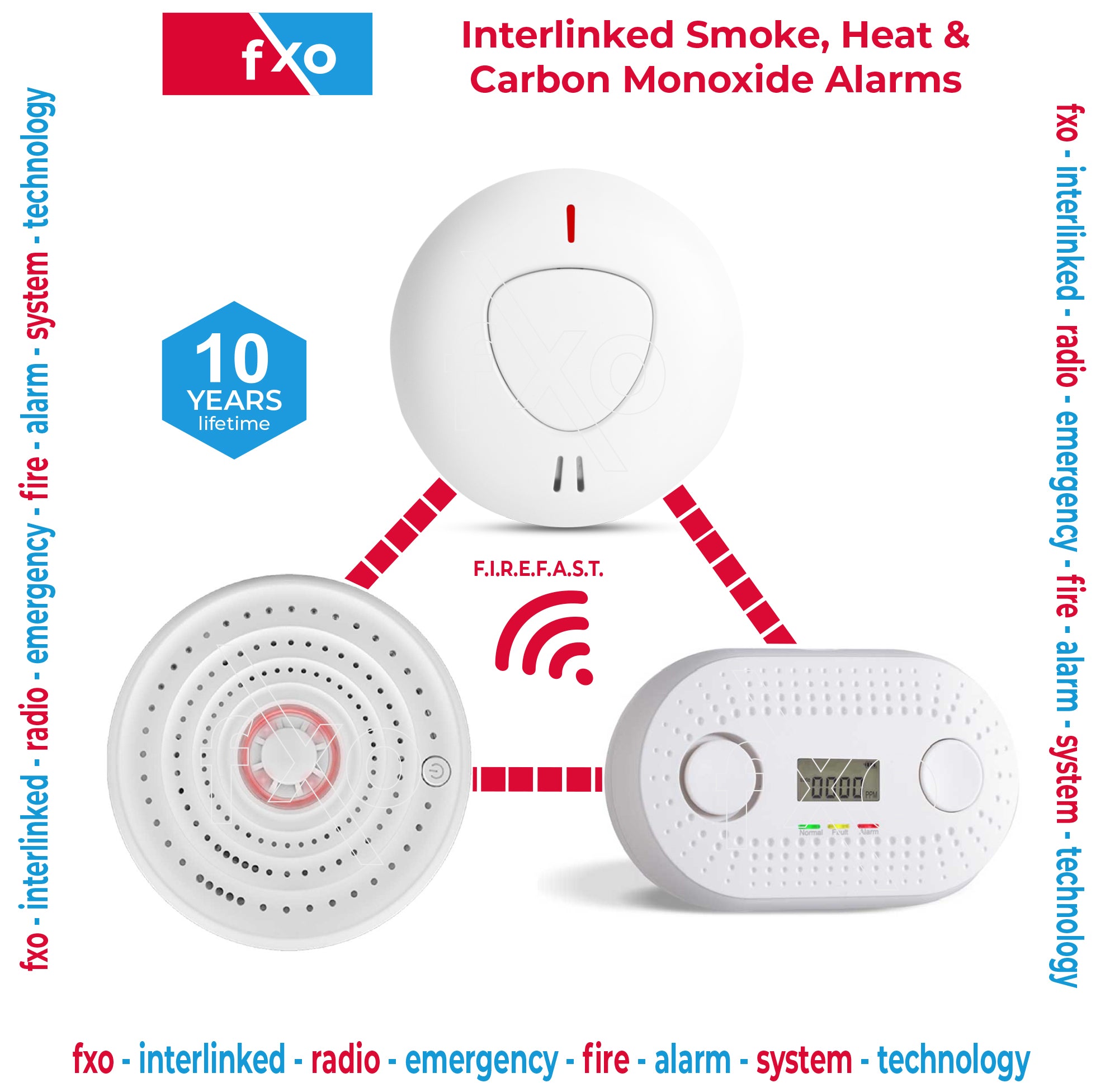 F.I.R.E.F.A.S.T
Using wireless F.I.R.E.F.A.S.T. connectivity all fxo interlinking devices communicate to send instant alarm responses to allow rapid response times, less damage and faster evacuation.