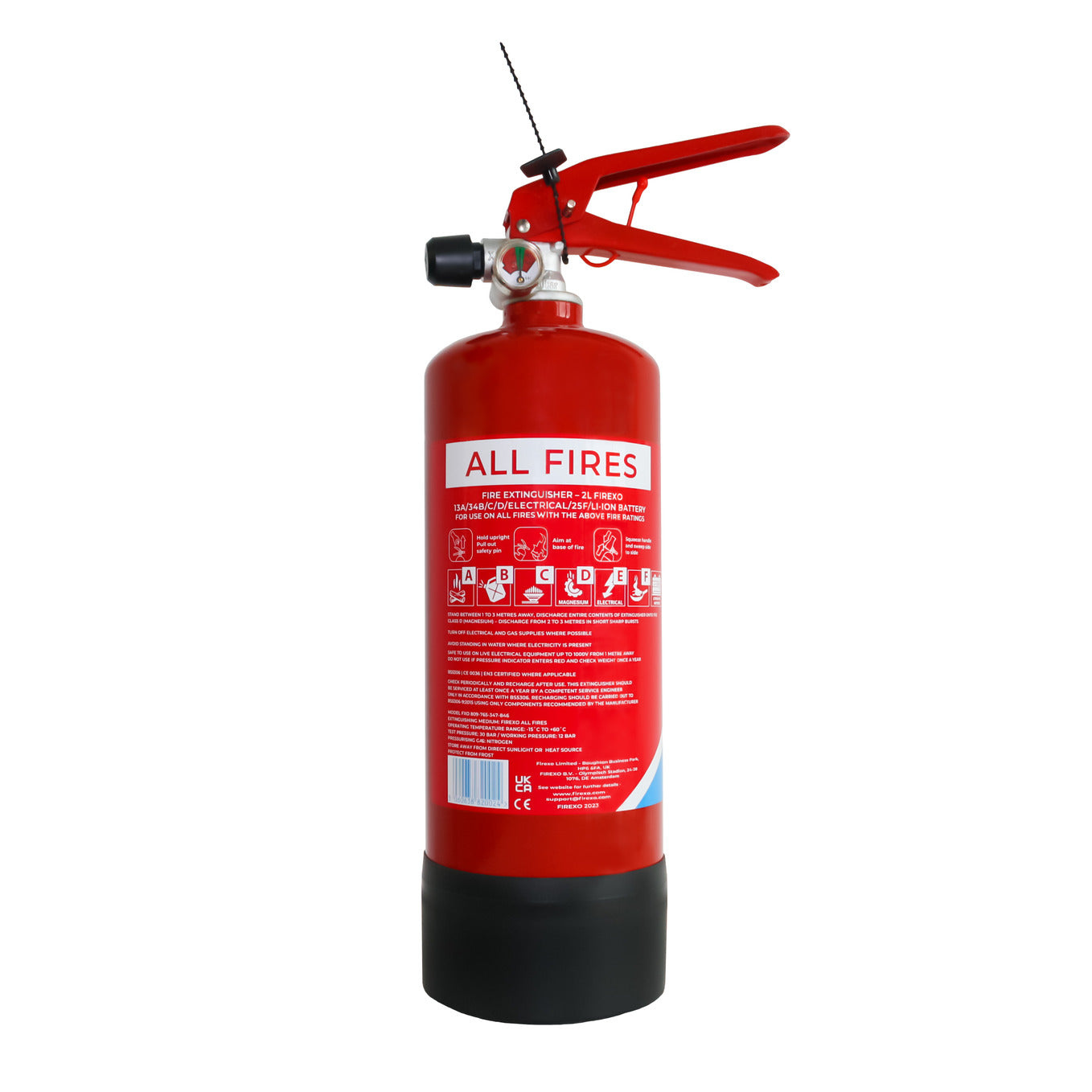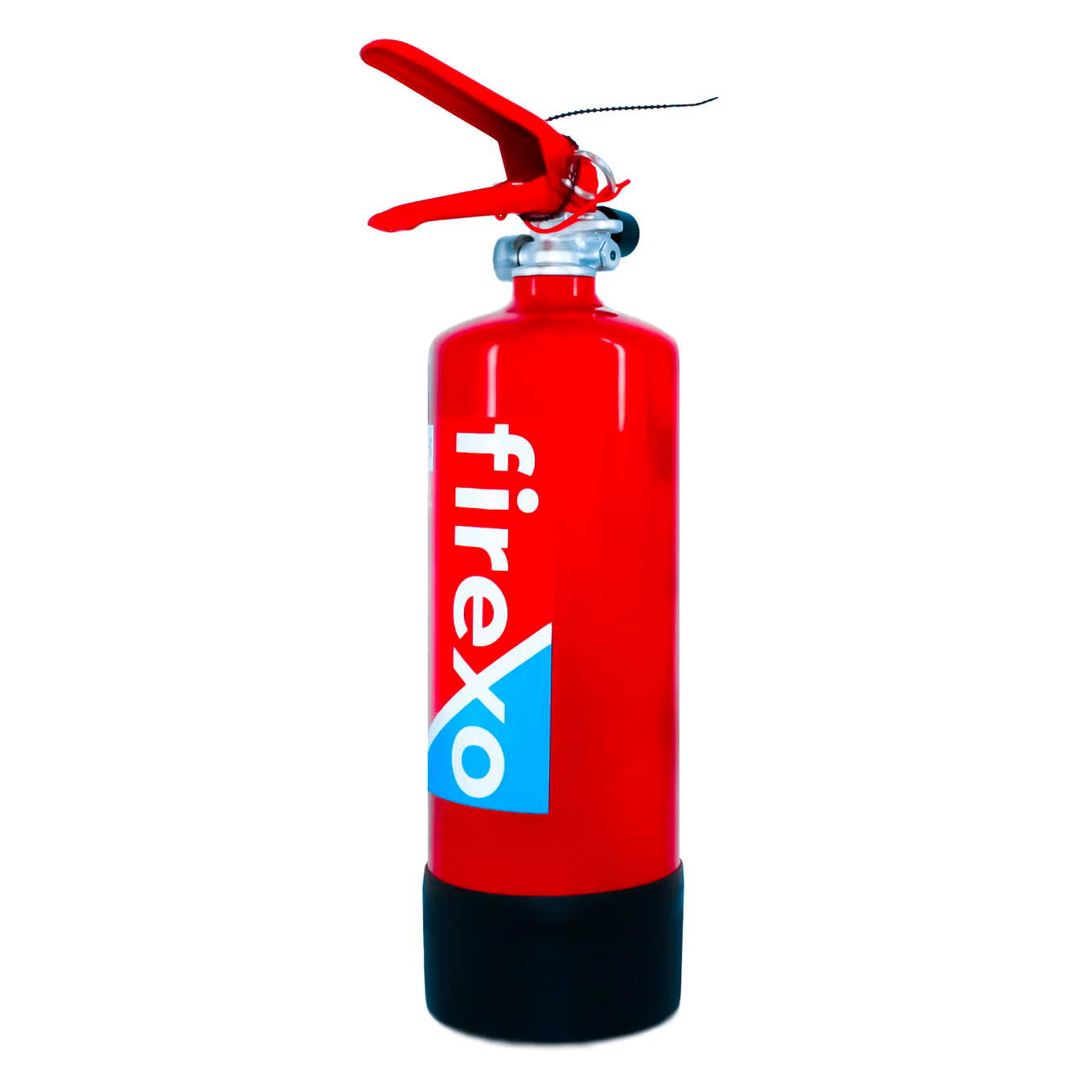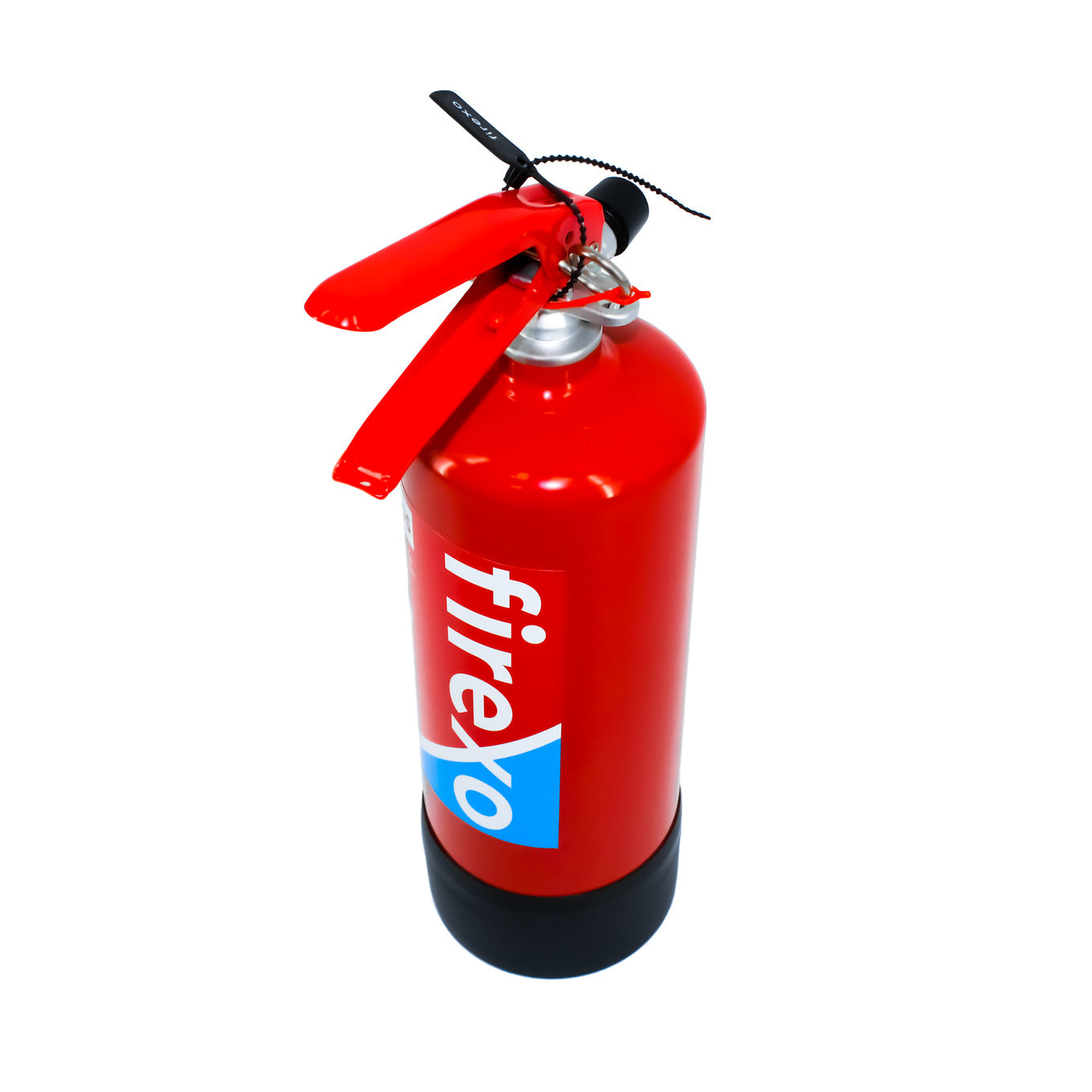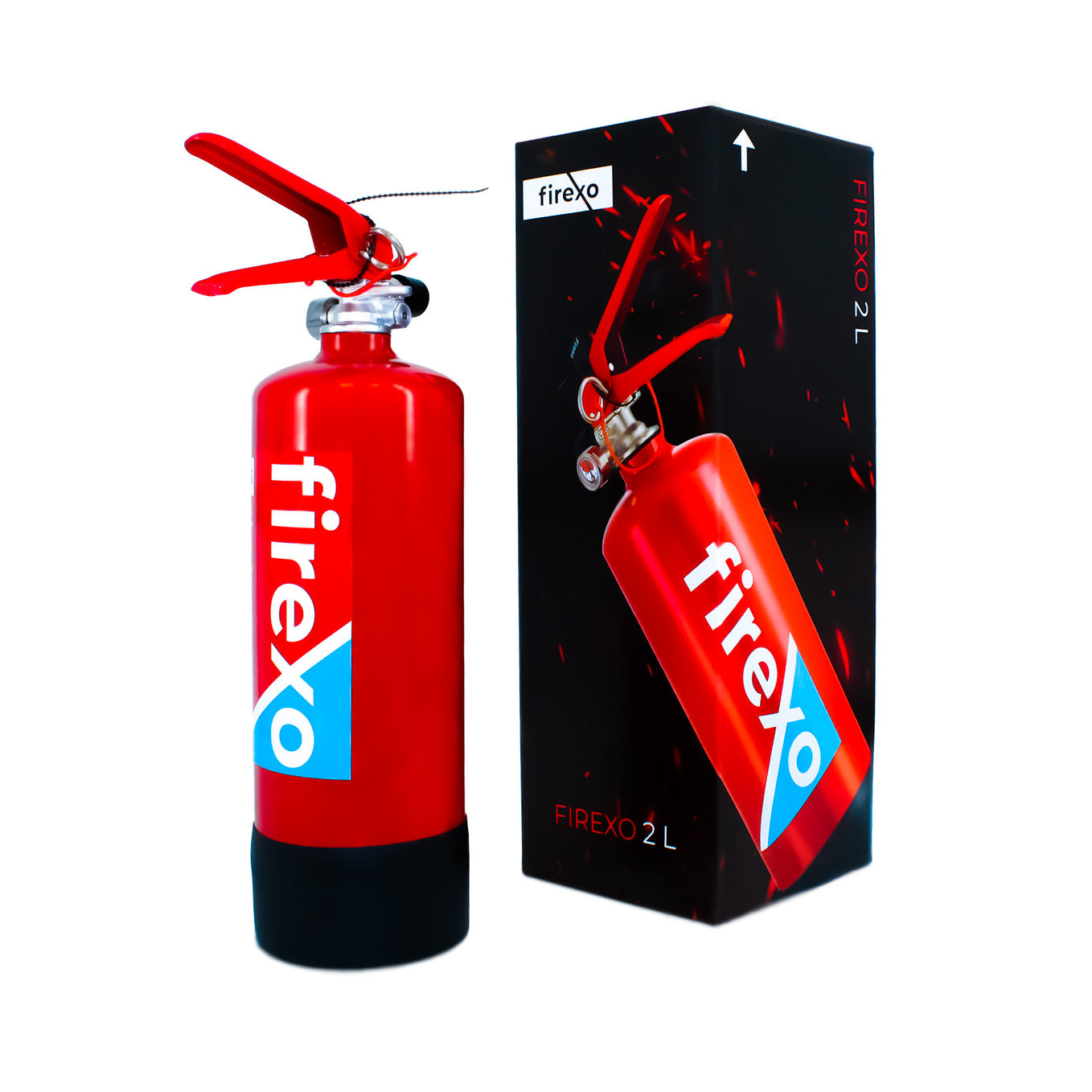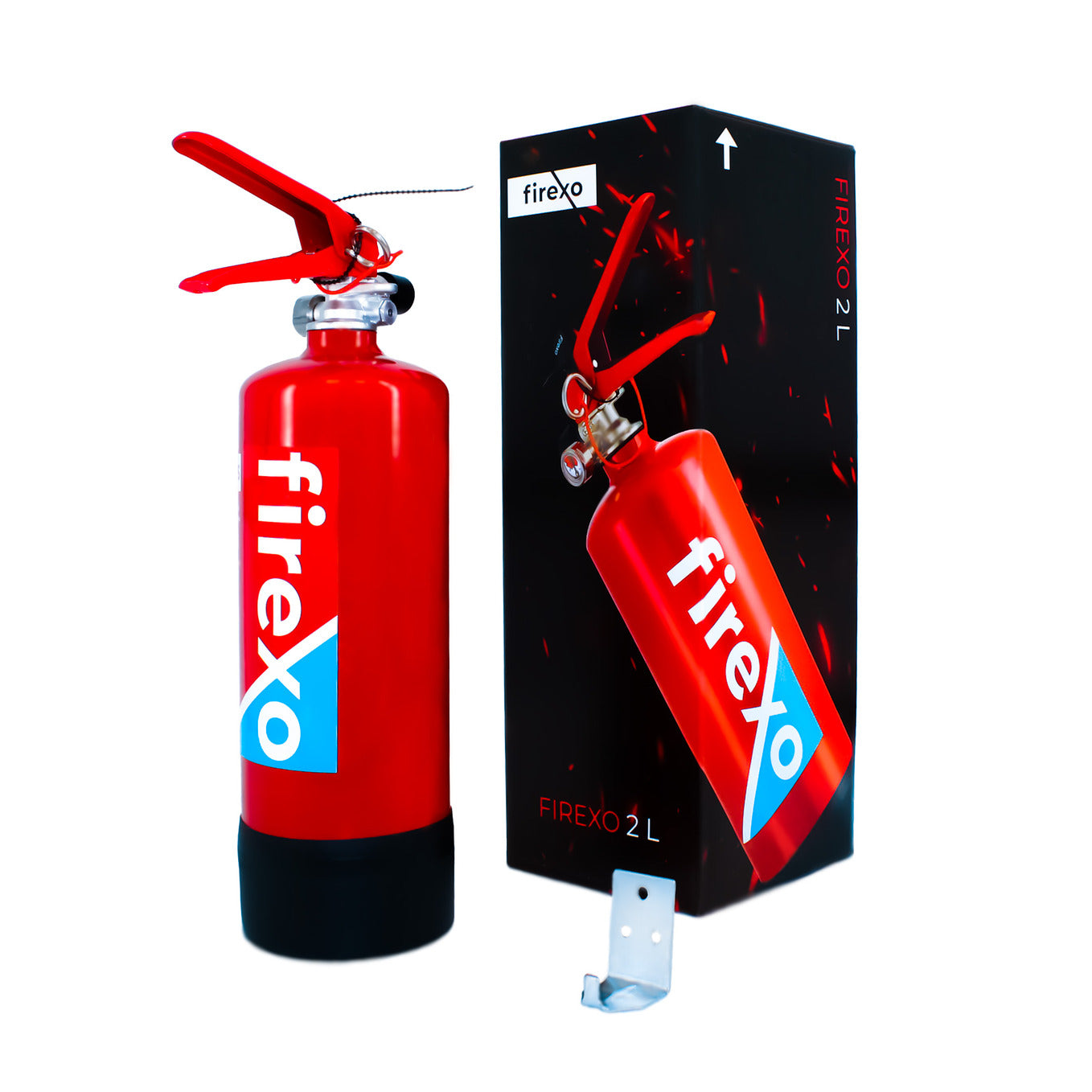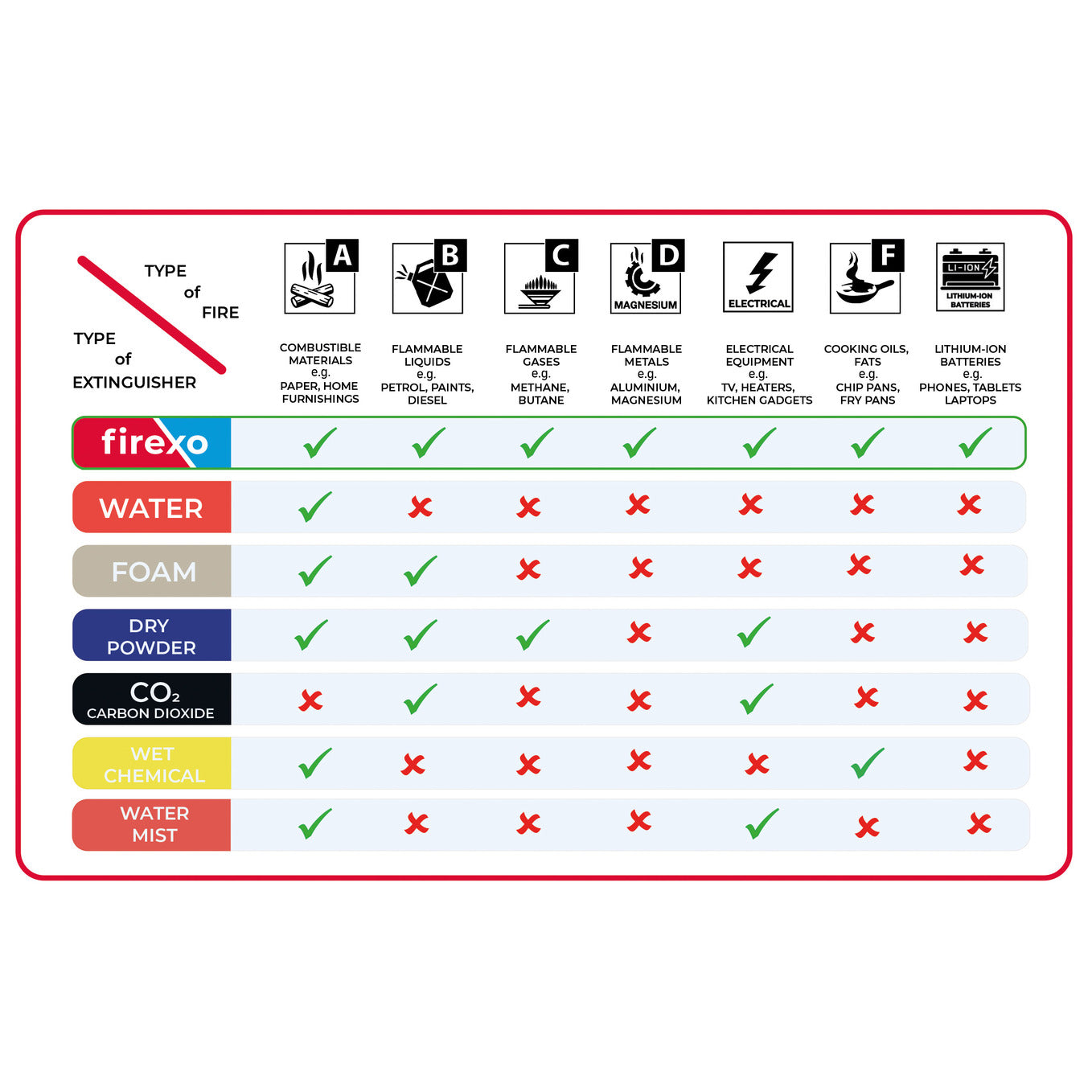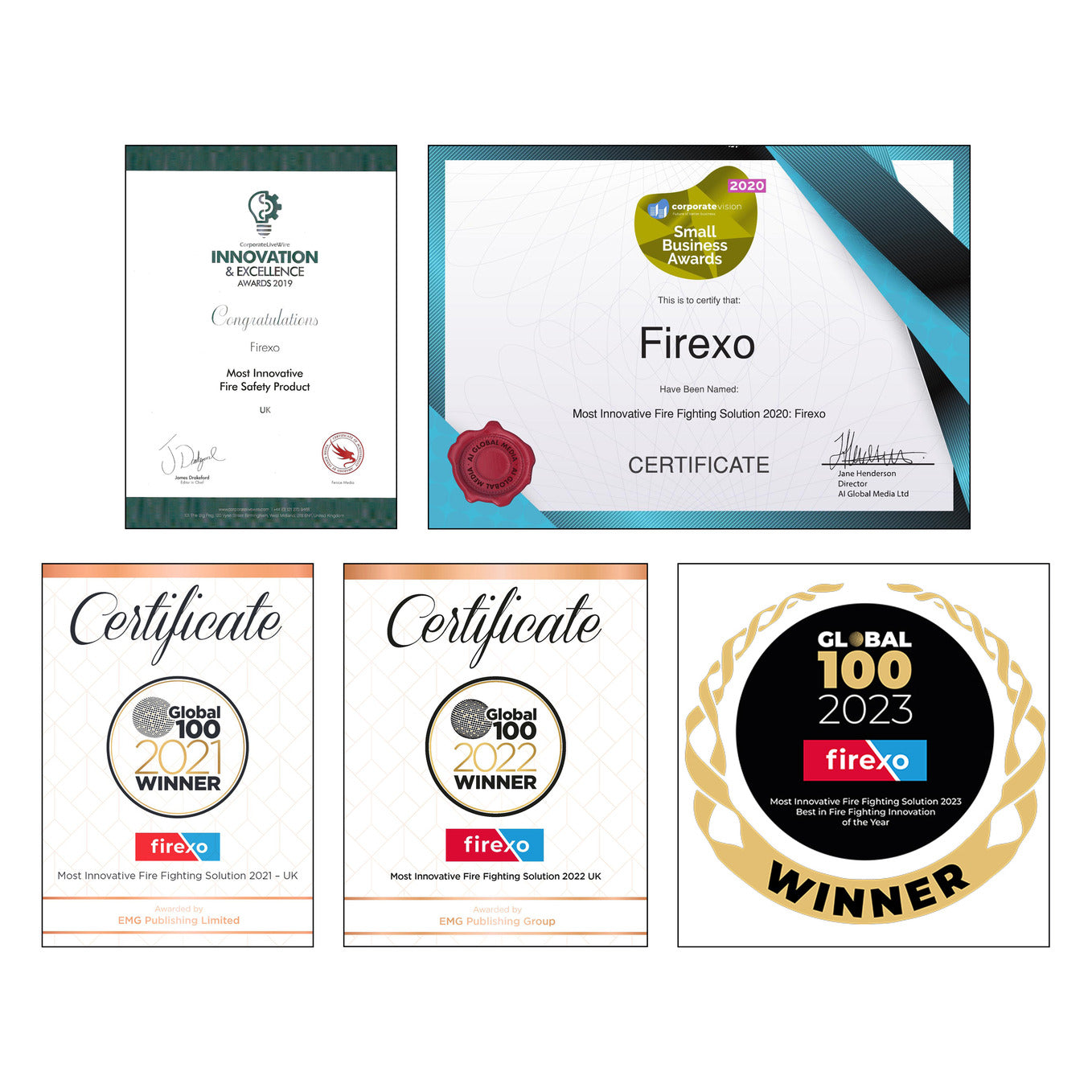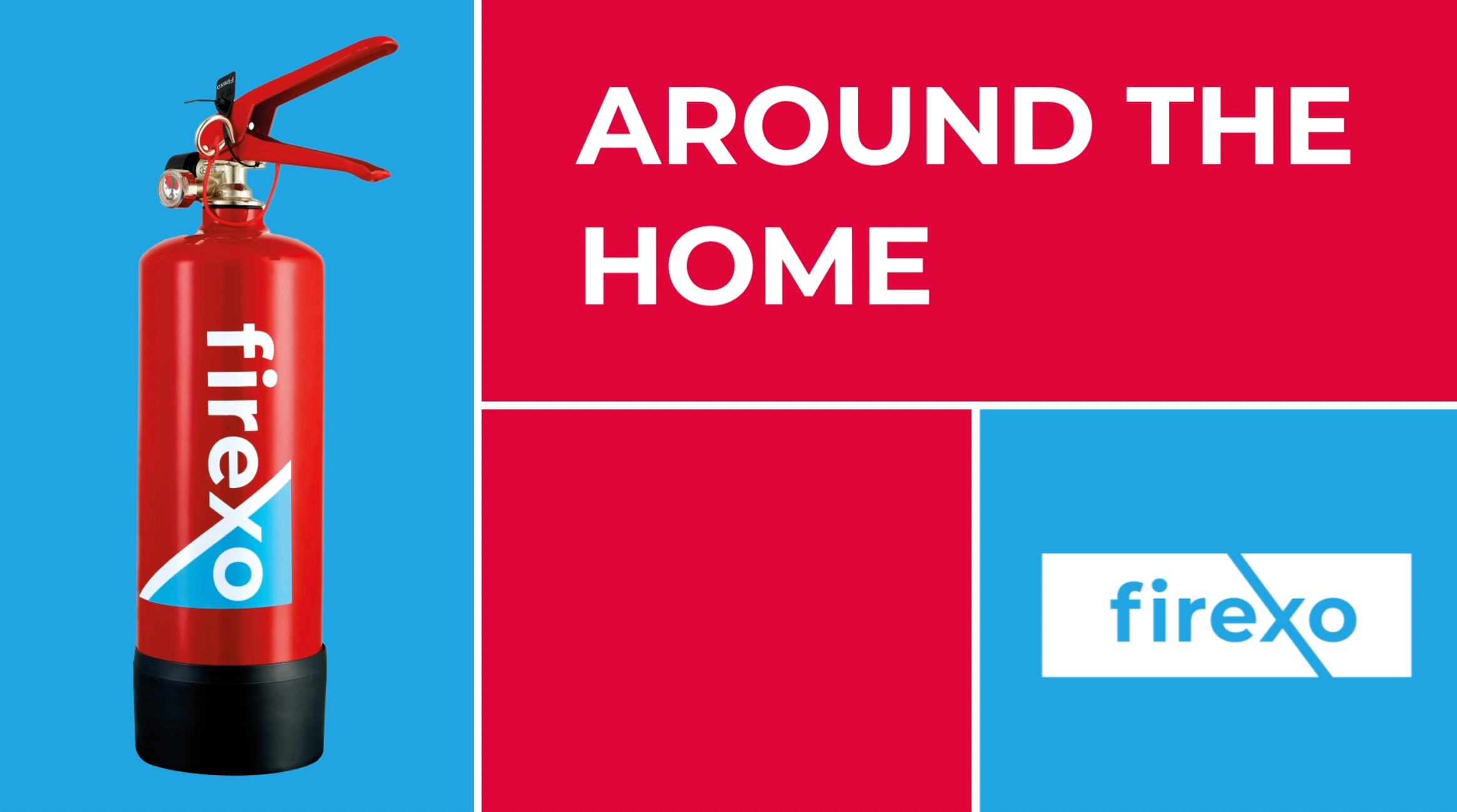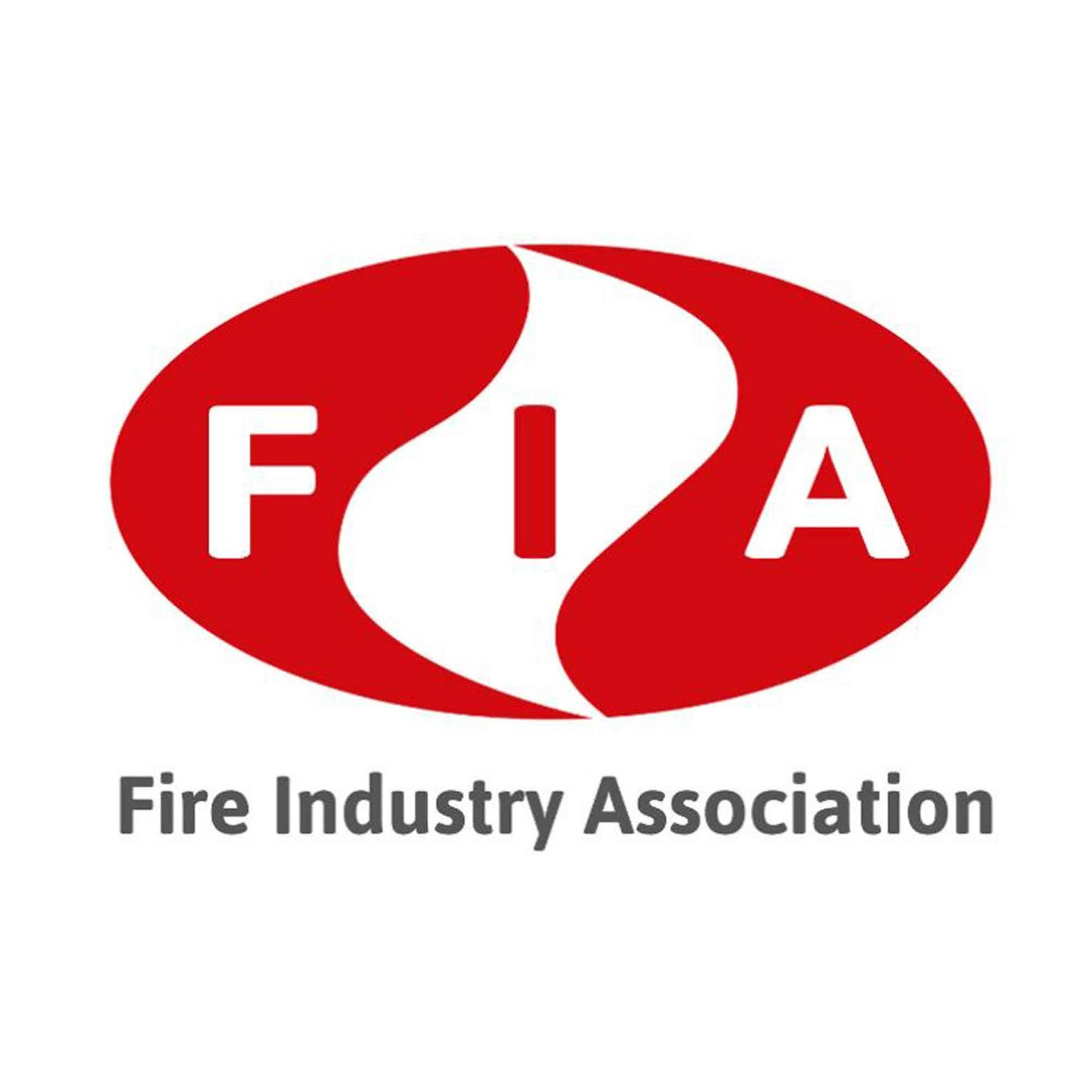 Firexo 2 Litre Fire Extinguisher
---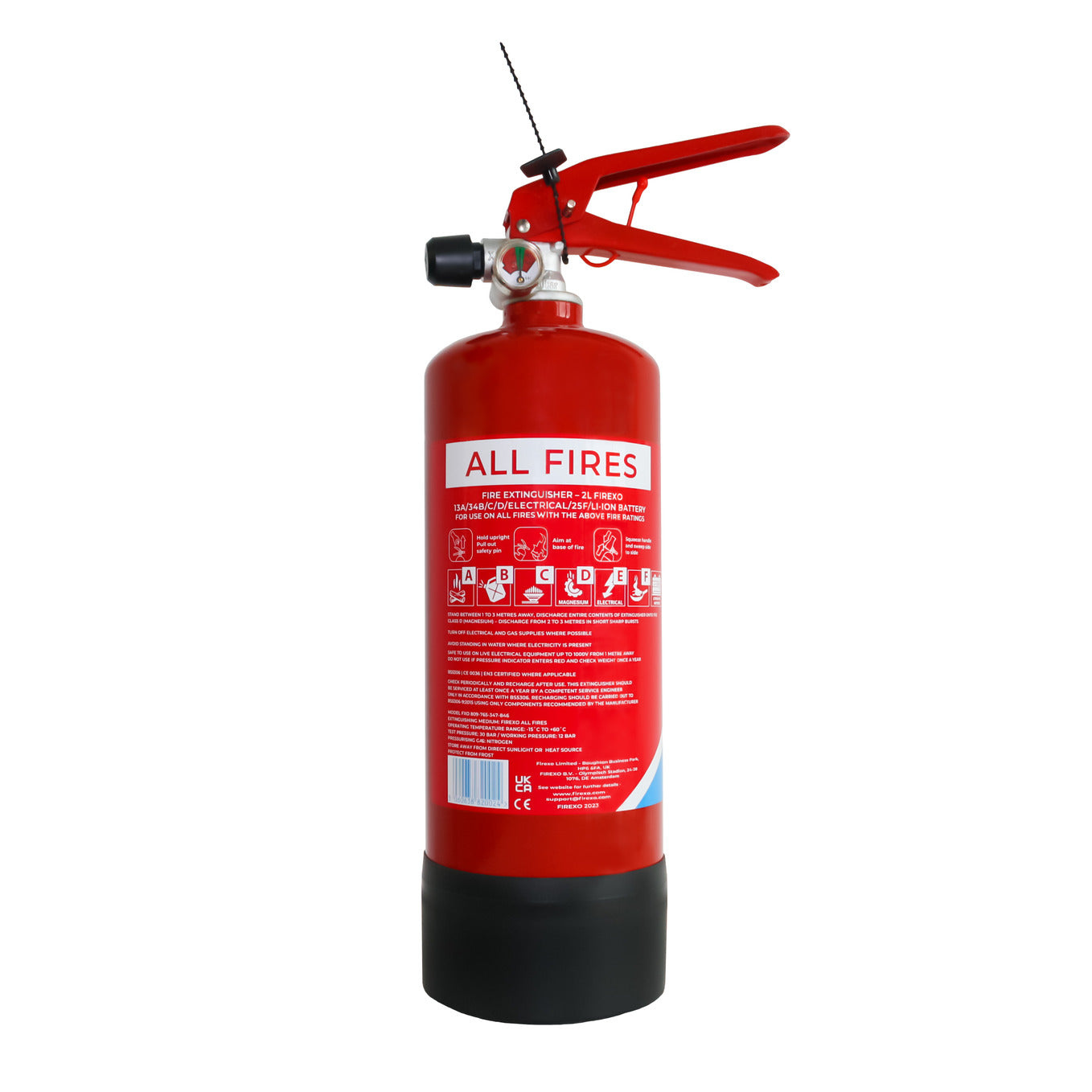 Introducing Firexo 2 Litre Fire Extinguisher
Firexo ALL FIRES 2 Litre red fire extinguisher, for ALL fire classes: A, B, C, D, Electrical, F & Lithium-ion Battery Fires. All the fire safety equipment you need in one compact extinguisher. Perfect for your vehicle, caravan, home, garage, shed or office. The safest product to have at hand in the event of a fire. Great for indoors and outdoor use in the events of an emergency with NO Confusion in ANY fire emergency situation.

More environmentally friendly. Made with natural ingredients and, unlike powder fire extinguishers, is safe, non-toxic and biodegradable.
Suitable for
Home, Office, Vehicles, Boats, Motorhomes
Accreditation
CE Marked, Complies with EN3 Testing
Testing
13A / 34B / C / D (magnesium) / E (electric) / F / Li-ion Battery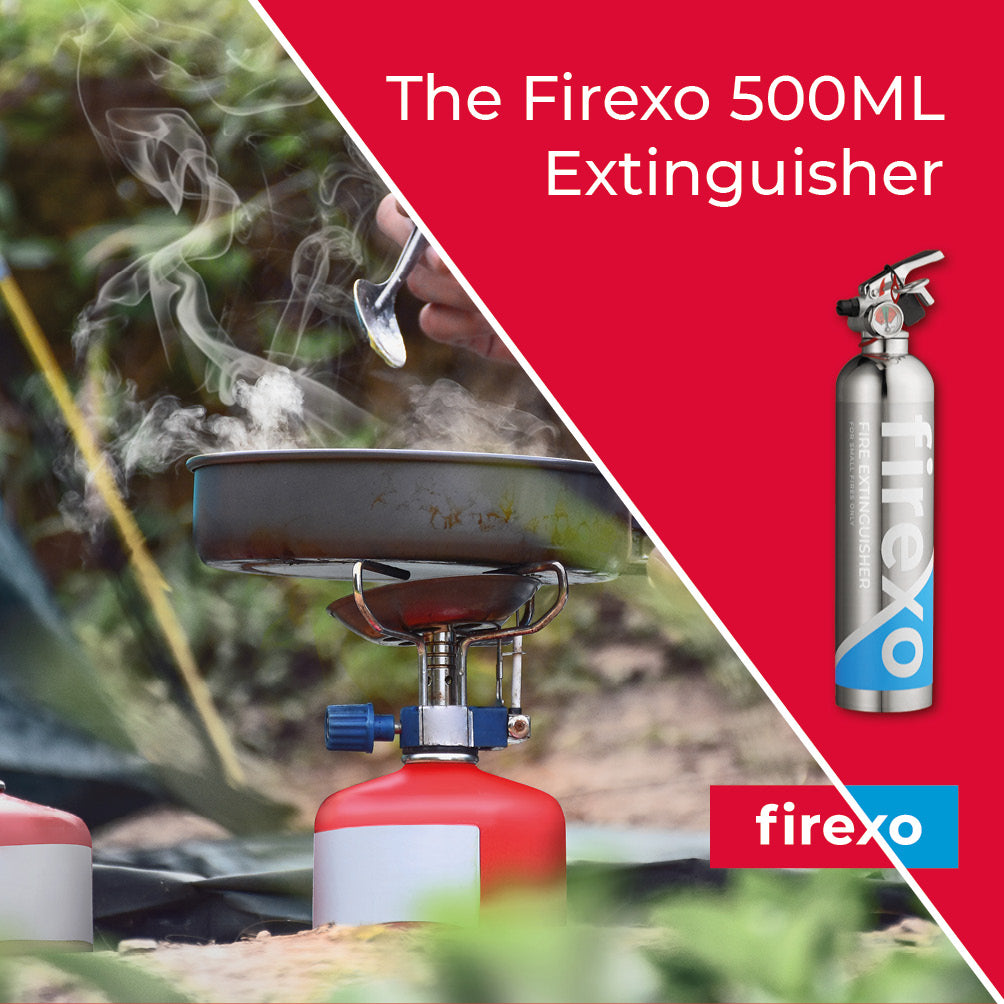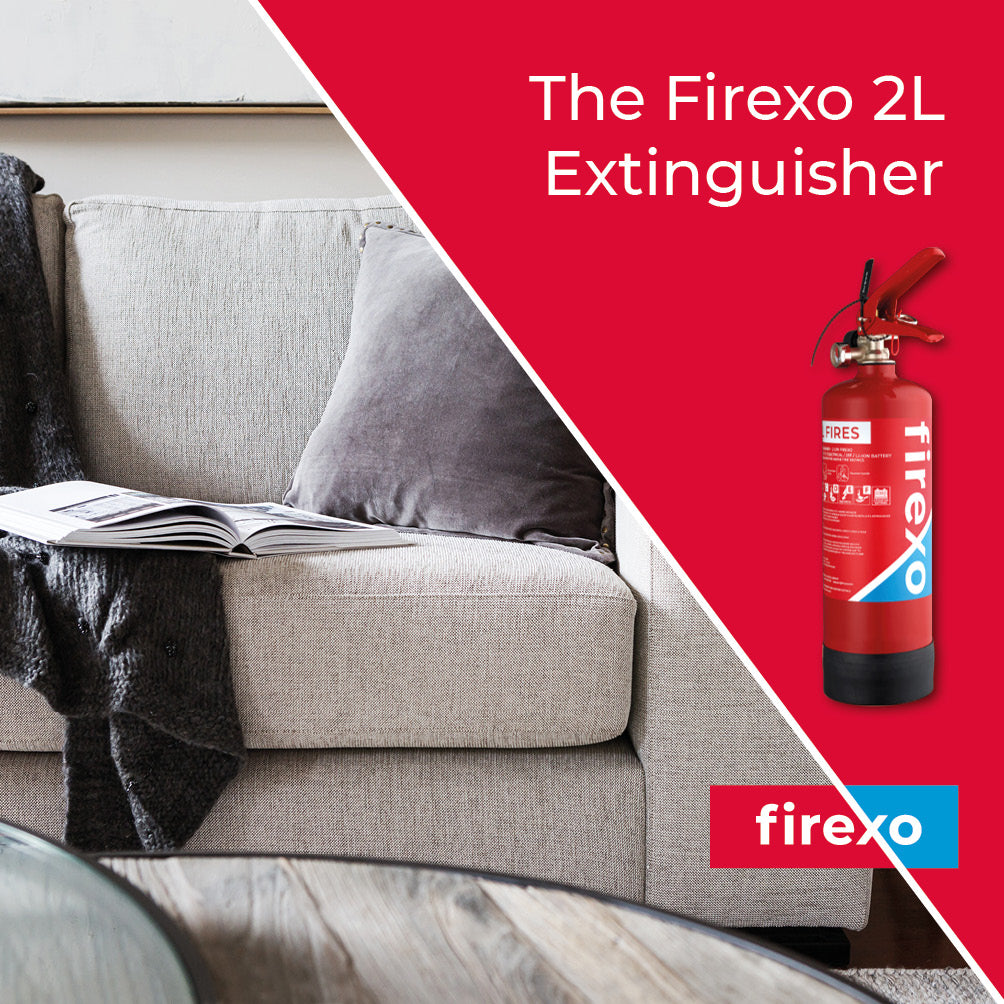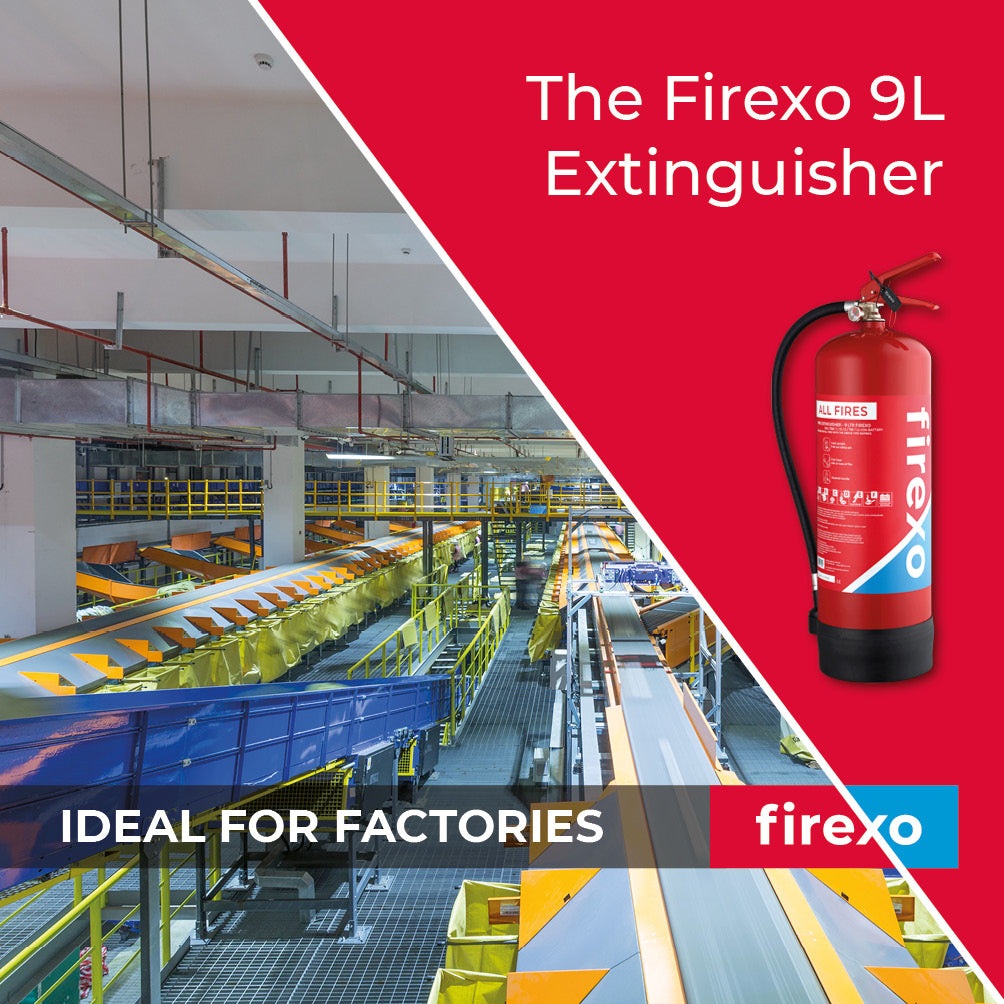 Avoid confusion and harm
The all-in-one nature of Firexo removes the uncertainty and confusion of which type of extinguisher to use on different types of fire.
The incredible speed of extinguishing reduces likelihood of injury, minimises unnecessary damage to property and most importantly helps save lives.
A Must Have Safety Tool
A fire extinguisher is an essential safety tool that can help prevent small fires from spreading and potentially causing serious damage or injury.
Owning a fire extinguisher can give you peace of mind knowing that you have a way to quickly and effectively address a fire emergency if one should arise.
Eco-friendly
Firexo's unique liquid formula is made of natural ingredients and is non-toxic, biodegradable and environmentally friendly.
The extinguishers are manufactured in fully recyclable containers with minimum plastic usage with recycled aluminium design.